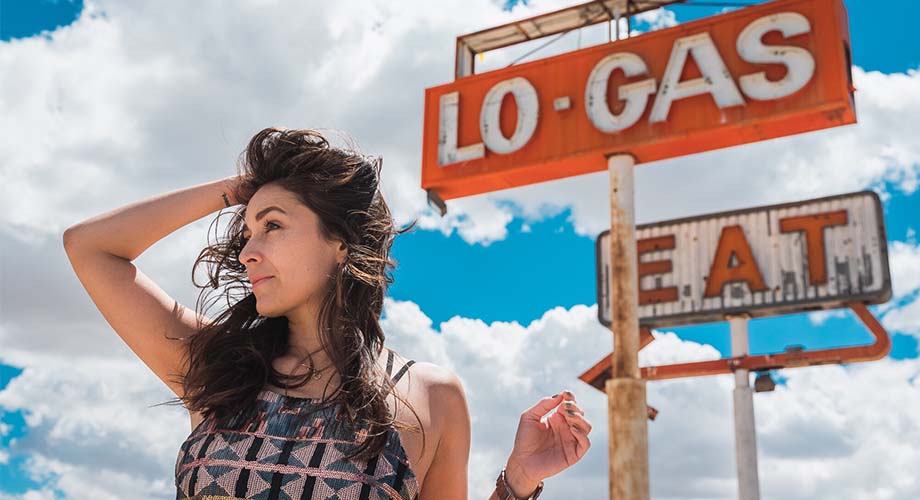 5 Packing Tips For Your Next Beach Getaway
Now is the right time to perfect your packing list and maximize the limited space luggage offers at a time of fun and games. 
"Where are you going for spring break?" is the question currently buzzing around the (virtual) HoneyDazed offices. The thought of basking under sun-soaked Malibu beach with a Piña Colada on hand, surrounded by the tropical Coppertone smell in the air and golden sand, is curing our mid-February's wintry blues. With less than a month away from spring's official arrival, now's the right time to perfect your packing list and maximize the limited space luggage offers at a time of fun and games. 

Here are five essential packing tips to help you get the most out of your luggage space!


Stock Up on Multi-Functional Pieces

Let's face it: one suitcase will NEVER be enough for your clothes, shoes, hair tools, accessories, 12-step beauty routine, makeup… We know the pain! When it comes to essential packing, one of the best pieces you can take with you are multi-functional, 2-in-1 items.
The Reversible Tie Dye Bucket Hat is one of our favorites from our collection. It comes in a rad, blue and beige tie dye print on one side and solid black on the other. You can wear this 2-in1 bucket hat with practically anything – think of it as your trusty pairs of black and blue jeans. The corduroy texture gives it a strong interesting touch plus, you won't need to worry about any sneaky breeze messing up with your vibe: the hat will stay on your head all day long thanks to it's sturdy nature. Wear the tie dye side at the beach to protect your hair against the sun, then flip it to black for a quick outfit refresh when strolling around town. And, because sharing is caring, you can always let your bf borrow it while he's getting the second round of margs at the bar. You won't want to part ways with this do-it-all staple.
Pack Light, Pack Smart
If checking in 3 suitcases isn't an option, think of carry-on luggage as an extra second bag to put all your beach-y essentials in. Think of the worst case scenario and ask yourself, if the airline were to lose your luggage, what are the pieces that will save you from a transatlantic nightmare? Make-up, skin care, your trusty bikinis, a pair of flip flops, accessories, and valuables like jewelry. We're sure you'll be able to replace the rest of your stuff once you touch ground and visit the local shops.




It's always nice to have a backup plan in the works in case all things fail, so make smart use of your carry-on bag and be extra prepared. Bags like our Witch on Wheels Roller Skate Duffel are your best option. We have two sizes: the small is 19" x 9.5," while the large is 23" x 12" – both come with adjustable straps and feature a mesh side pocket for easy access to your passport, IDs, keys, face mask, you name it. Our Witch duffel is made to last you a lifetime; it's made of a durable polyester fabric and fully lined in laminate. Bonus: this cool duffel is also machine washable, so once you're back from your trip, you can just put it in the wash, put it out to dry, and then take it to the gym, yoga, or your next big adventure.
Storage Within Storage is Your Ultimate Savior
Raise your hand if you have ever felt personally victimized by your Coppertone 40+ sunscreen bottle.

There's nothing more saddening than opening your suitcase to a half-open, half-empty bottle of milky white, runny sunscreen spilled all over your precious Night 2 look and your Day 4 platform sandals. To save you from a disheartening arriving day surprise, we recommend saving your beauty essentials inside multiple bags. This will keep your clothes fresh and clean in case one little bottle of moisturizing cream decides that the pressure from the Newark-L.A. flight is too much to keep its little cap closed.
Keep your 12-step beauty routine from spilling all over your valuables with this cool Famous Faces of Art Clutch. This little bag is the perfect compartment to store travel-sized bottles, make up, toothbrush and other valuables or spilling-prone products in.


This stylish bag is printed with legends of the art world: Basquiat, Dalí, Haring, Kusama, Kahlo, and Warhol, and it's made in luxe embossed vegan leather – similar to your Prada's Saffiano shoulder bag. Once you've made it to the hotel or AirBnB, you can unpack your toiletries and use this bag as a wristlet. Just attach the strap and you're good to go!

Don't Snooze on Statement Pieces
You've been there before. There's something about the altitude of the West Coast beaches, the gorgeous sunsets and the fresh smog-free air that makes you doubt the sartorial choices you made back home. Suddenly the long pre-Spring Break period spent planning and sourcing the most amazing outfits feel wasted. Not that you didn't pick cute dresses or bomb bikinis, but something feels off.

When it comes to outfit planning, one of the crucial steps you must never skip on is picking statement accessories: they'll be your BFFs whenever you'll need to make important style edits to your outfits.    




We'd like to introduce you to the latest addition to our sunglass repertoire. The White Cat-Eye Framed Sunglasses are the ideal accessory to add a little zhuzh to your daytime look. The shape looks like Cher Horowitz slash Marilyn Monroe's brainchild. Think, 1959s cult movie 'Some Like It Hot' meets 1990s hit 'Clueless.' These shades are a moment, which we're pretty sure you'll definitely pull off! Pro tip: Keep everyone from staring at your hungover face at brunch by pairing these with your favorite shade of lipstick. Under eye bags who?
Bring Natural Jewelry to Match the Natural Scenery
Picture this: You booked a trip to the Bahamas for your sister's bridal shower. You're wondering if the Caribbean scenery is anything different to the flashy Miami beaches you visit on the regular and start panicking about your recent $300 splurge on a silver one-shoulder mini dress.

One thing to avoid this awkward mess is doing a little research on the vibe of the place you're headed to. Social media is great to get a glimpse of what the locals wear, how they put stuff together, and might give you style inspo ideas for your trip.

If you're indeed headed to the Caribbean or other offshore beaches, then natural fabrics such as linen and cotton are your trusty companions. Not only will these materials add an interesting add-on to your look but they will elevate your game comparable to the latest designer Resort 2022 collections you just saw parading down the runway. Plus, they're lightweight, easy to fold, and take little to no room in your bag.




There's no doubt that the bright, sunny background will inspire you to change up your 9-to-5 corporate routine for some fun with friends and locals. Instead of taking two hours to choose the perfect outfit, why not plan it around your jewelry this time around? Take the Arco Tassel Earrings for example. This cute pair of earrings are made of super soft, luxe cotton and come in a gorgeous sandy color combo. Picture salty beach waves with these earrings framing your sun kissed face, a flirty mini dress, fabulous stiletto sandals, and a raffia clutch. If you're looking for a brighter option, the Pink & Red Yarn Wrap Tassel Earrings are your best option for that mood boosting, dopamine hit you'll be craving. Or how about the Turquoise Braided Fringe Fan Earrings to match the bluest, clearest ocean you're about to see?