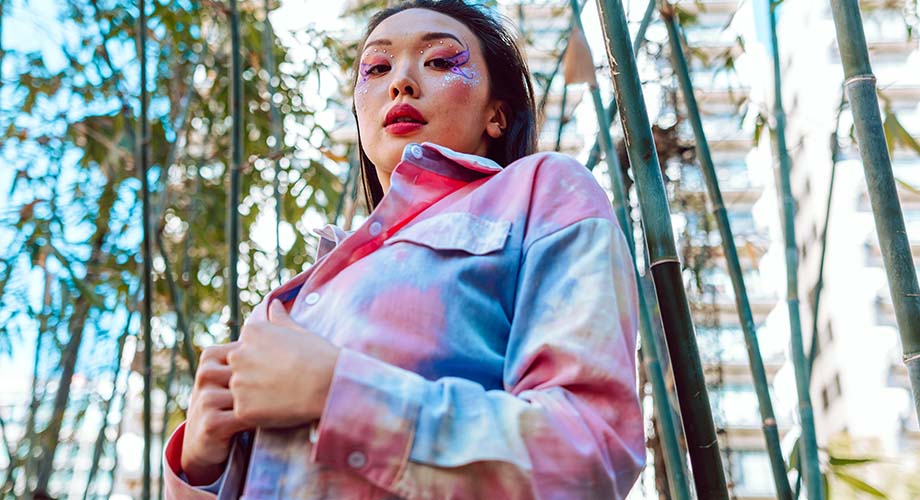 TREND ALERT: Prints Galore
Our no-holds-barred blog post throws you headfirst into the dizzying world of prints, where wild animal spots tango with eccentric geometrics. 
You've probably noticed the biggest influx of prints on anything from fashion pieces and home goods, to office stationery and other random accessories coming our way like a tsunami wave for the past few years now. Prints of daze-y florals, trippy stripes and everything nice are all of a sudden flooding the shops and covering t-shirts, phone cases, bags, notebooks… E-VERY-THING. 
There's no way of saving your gaze from a hodgepodge of all the colors and repetition series imaginable, and honestly, we've given in. We've tried and tested a myriad of graphics on everyday items ourselves and, we must say, prints are a nice way to give our minds a fresh perspective on otherwise basic stuff. The highlight? There are tons of prints out there to match both your personality and style. 

We've poked around the internet and social media to bring you some great graphic options for you to choose from. Here are the three key prints we bet you'll see throughout 2022.


   Tie Dye   

 
This is no surprise considering you've been obsessing over anything 90s related. This glorious psychedelic pattern gives off childhood DIY projects vibes, lava lamps, and vintage 70s memories. It's as nostalgic as it is obnoxiously screaming at your face. Tie dye is like opening a Kinder Egg after eating all your veggies just to see which toy you'll be putting together over the next 2 hours with Pops. Best thing? You never know what you're gonna get. And if you ask us, that's actually the beauty of it, there will never be two tie dye prints alike.

Miraculously, this current 90s revival has proven to be fair ground for Millennials and Gen-Zers. Tie dye is probably the one fashion trend both generations seem to agree on since the tragic killing of the skinny jean in 2020. Tie dye is the Switzerland of prints and must be protected at all costs. What makes it so likable is the plethora of color combinations: rainbow, neon, monochrome. All for one and one for all!
   Florals   
Hear us out. Florals have become a classic motif comparable to stripes and polka dots – unheard of since the flower power vibration of the 60s and unparalleled since the grunge-y bass of the 90s. Florals might be the safest print bandwagon to jump in but the effect is as powerful as neon geometric patterns. You can never go wrong with a classic!
There's a long list of floral prints out there, from the classic red rose to edgy bright colored botanical touches. We've seen nature's gifts on dresses, shirts, jackets and even head to toe ensembles on the runway or worn by your favorite celebs on the red carpet. Flowers are everywhere these days, even if you live in the dark apartment of a 10 floor walk up building facing the wall with no sunlight in sight.

In case florals are the most expected print you think you'll ever come across this year, try wearing your daisies in unexpected places. Why not up your accessory game in flower power socks? Brighten up your walls in banging framed floral arrangements – no watering needed! One of our favorite art pieces at HoneDazed is still our Shooting Daisies collection of wall art prints that come in four colorways and three different sizes for you to choose from.

   DO IT YOURSELF!   
Sometimes what the market offers doesn't quite speak to you, so you got to take matters into your own hands. DIY, or Do-It-Yourself, projects have had shining moments in history way before either of us were born. But DIY's prime, golden era happened between the 60s with the counterculture movement and the 70s punk movement. The idea was simple: do it yourself instead of hiring a professional to do it. Why would you get charged for something you can easily do yourself? It can't be THAT hard! 
Fast forward to present times and you might've noticed everyone and their mother DIY-ing anything from cleaning products, upcycling old clothes, to creating art and dealing with home renovations themselves, regardless if they have Jackson Pollock's or Kelly Wearstler's talent and budget. Just like what happens with tie dye t-shirts, there's something so rewarding about turning something boring and basic into a personalized masterpiece yourself, something that checks off all our picky taste boxes. And the fact that it costs a fraction of the price of what it would've cost buying it from a store otherwise, is just another sweet bonus.

(Source: @amber_vittoria on Instagram)

Now that we have little spending money and there's so much time to kill, it sounds like the perfect time to get those creative juices flowing. Pick up some tubes of colored acrylics from Micheals'. Dot some random paint drops onto the canvas and with the help of a rubber squeegee smear the dots to create a marble-like effect. Go as dark or as colorful as you want or even match the colors to your current home decor for that personalized touch without banking on an expensive Banksy.